Experiences Autistic Women Had Working With Jen
It doesn't matter if you are formally diagnosed, currently undergoing the process, or curious about your identity - you have a home here at Autism 360 Support
Testimonials
Jen helped me clarify my diagonses
I was nervous and hesitant starting my diagnosis session with Jen. But that feeling went away and the whole process made sense. Jen is a good listener and she's understanding. She asks the right questions to draw out what she needs to know and communicates it back. It gave me a better understanding of myself. No matter what the outcome, you'll learn something about yourself that will be useful. I recommend trusting this process, even if you feel fearful. Anonymous-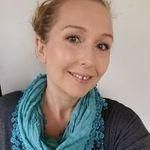 I met with Jen for an assessment to see whether my feelings that I might be on the autism spectrum were correct. It is something that I had been considering for a few years but always questioned whether I was looking too deep into things, so I wanted to seek some perspective and clarity. I was very anxious leading up to the assessment, but Jen was amazing at making me feel very welcome and reassured. Her calming and relaxed nature during the assessment quickly made me feel more at ease. It felt like I was just chatting through my experiences, and it didn't feel intense or overwhelming at all.
Melanie Phipps-
I was in Jen's support group
I absolutely would recommend this support group - it's truly valuable and an absolutely safe space. I felt understood, validated, and had a sense of community. I would say the support group leader Jen is an incredible therapist. She led the group with confidence, empathy, compassion and really truly cares.
Carly Considine-
I would recommend this group to others. Every week I looked forward to having this safe place to return to where I could share my truth and not worry about being misunderstood or judged! I liked the structure of the group. It felt like a safe place, and it was led with love and compassion.
Karen Young-
I recommend this support group to any and all newly diagnosed ND women. I felt like I finally belonged! Through becoming friends with people who understand me, I grew and learned so much about myself. I realized there is absolutely nothing wrong with me and there are people in the world who will love and accept me for who I am. I wish everyone knew of Jen and the amazing work she does! This group forever changed my life for the better
Kassandra-
I was recently diagnosed…and I wanted to understand more about it…why I was different from everyone else, or if I was just making up the difference in my head. It DID make a difference…all of us being autistic…and it was much easier to interact with this group than the groups of neurotypical women I'd interacted with in the past. I felt validated, rather than having to defend my opinions and feelings from others who thought I was being too sensitive or overthinking things… it helped me to understand and accept myself. I think this (group) is an essential thing to experience for your own mental health.
Shahrin-
Join Our Mailing List
For all updates, events, and special Offers